Everything you need to know about the World's first Bosozoku Ferrari F40
The Ferrari F40. Enzo's final masterpiece. Perhaps the most beautiful example of Ferrari's iconic supercar history. Of all the posters I had on my bedroom wall in the 90s – the F40 was my favorite (sorry Carmen Electra).
Ferrari made approximately 1,300 pristine examples of F40's in the early 90's before they retired the F40 from production. And with no central database, there is no way to know for certain how many Ferrari F40s are truly left in the world. Due to the rarity of such an Italian beast, these currently range in price from $1.5mil – $2mil USD (if you can find one for sale).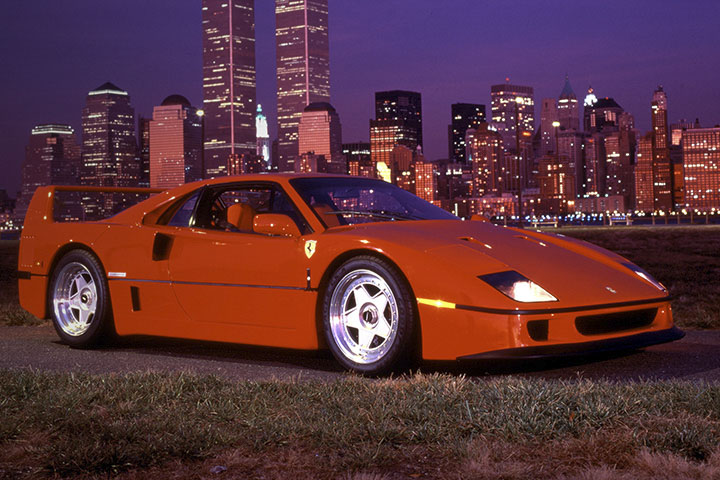 This supercar continues to rise in value each year, which means it's not the type of car sold very often. It's also not the type of car that gets driven much – so don't feel bad if you've never seen one in real life.
Which brings us to our hero of the story and Liberty Walk CEO, Kato-San. From the very beginning, Kato-San was meant to customize exotic cars the way Leonardo da Vinci was meant to paint the Sistine Chapel.
Kato-San has been cutting the fenders out of Lamborghini, Ferrari, McLaren, Porsche and Audi supercars for many years under the Japanese brand he founded, Liberty Walk. Now a global phenomenon, Liberty Walk prides themselves as one of the few elite supercar tuners. Most supercar owners would cringe at the thought of cutting into the fenders of such a valuable commodity. But that's what makes Kato-San so different. Cars are not investment portfolio stock chips to him. They are nostalgic examples of art, beauty and performance blended together in order to stun your inner-child. Supercars were never meant to be stored. They were built to be enjoyed by enthusiasts and we have Kato-San to thank for knowing that much.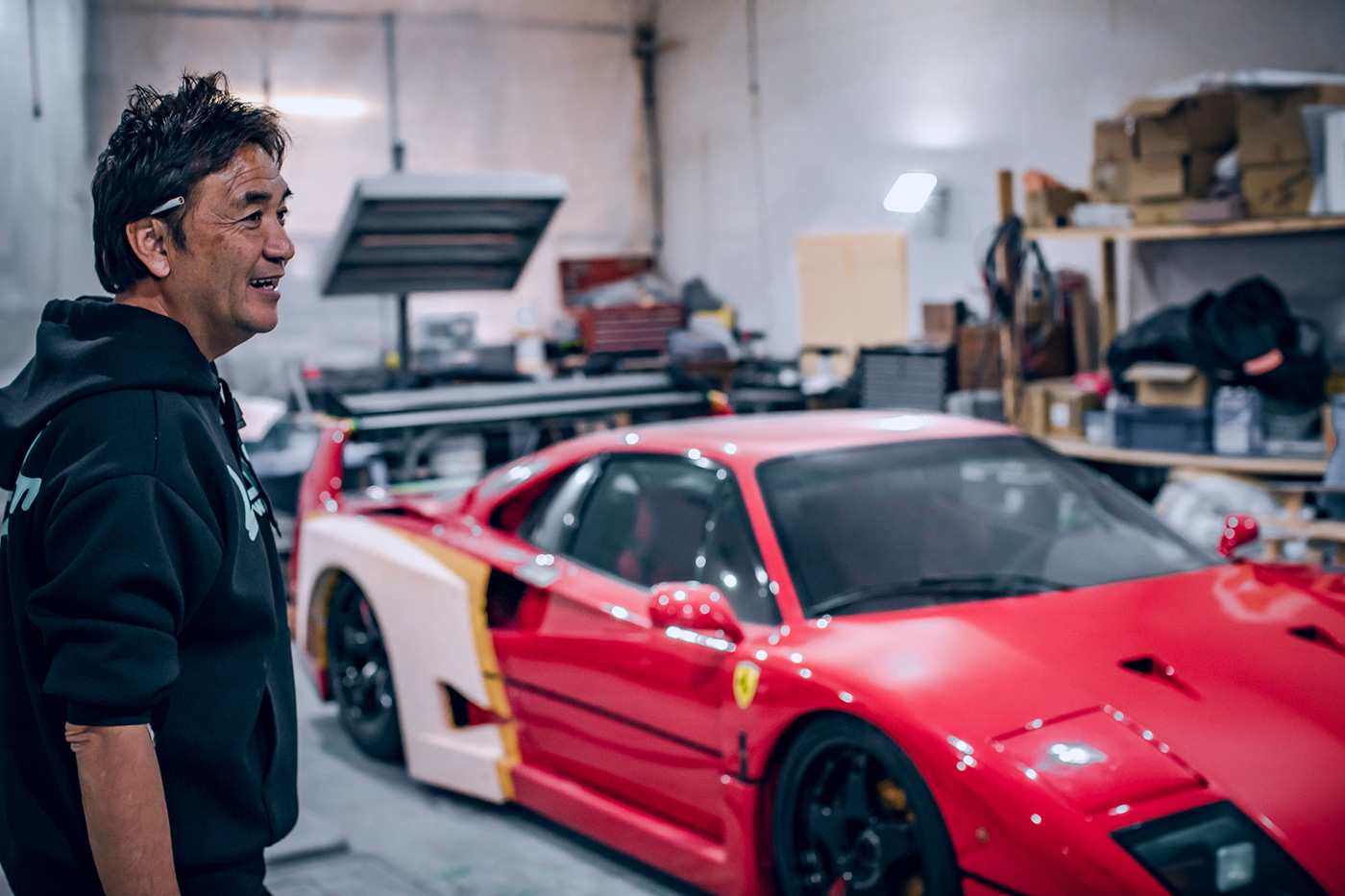 Kato-San purchases vehicles with just one simple purpose. Embody the spirit of Japanese Bōsōzoku style street-racing. Translated to "running-out-of-control," Bōsōzoku style is the adopted principles of Japanese street racing; such as loud paint schemes that scream to other drivers on the road, 'GTF OUT OF MY WAY!!!' Typical modifications would include wider fenders to run wider tires. More grip, more rip right? Carroll Shelby may have said it best, "There is never enough horsepower…just not enough traction." And therein lies the logic of widebody kits for supercars. Unlock that exotic horsepower with bigger tires.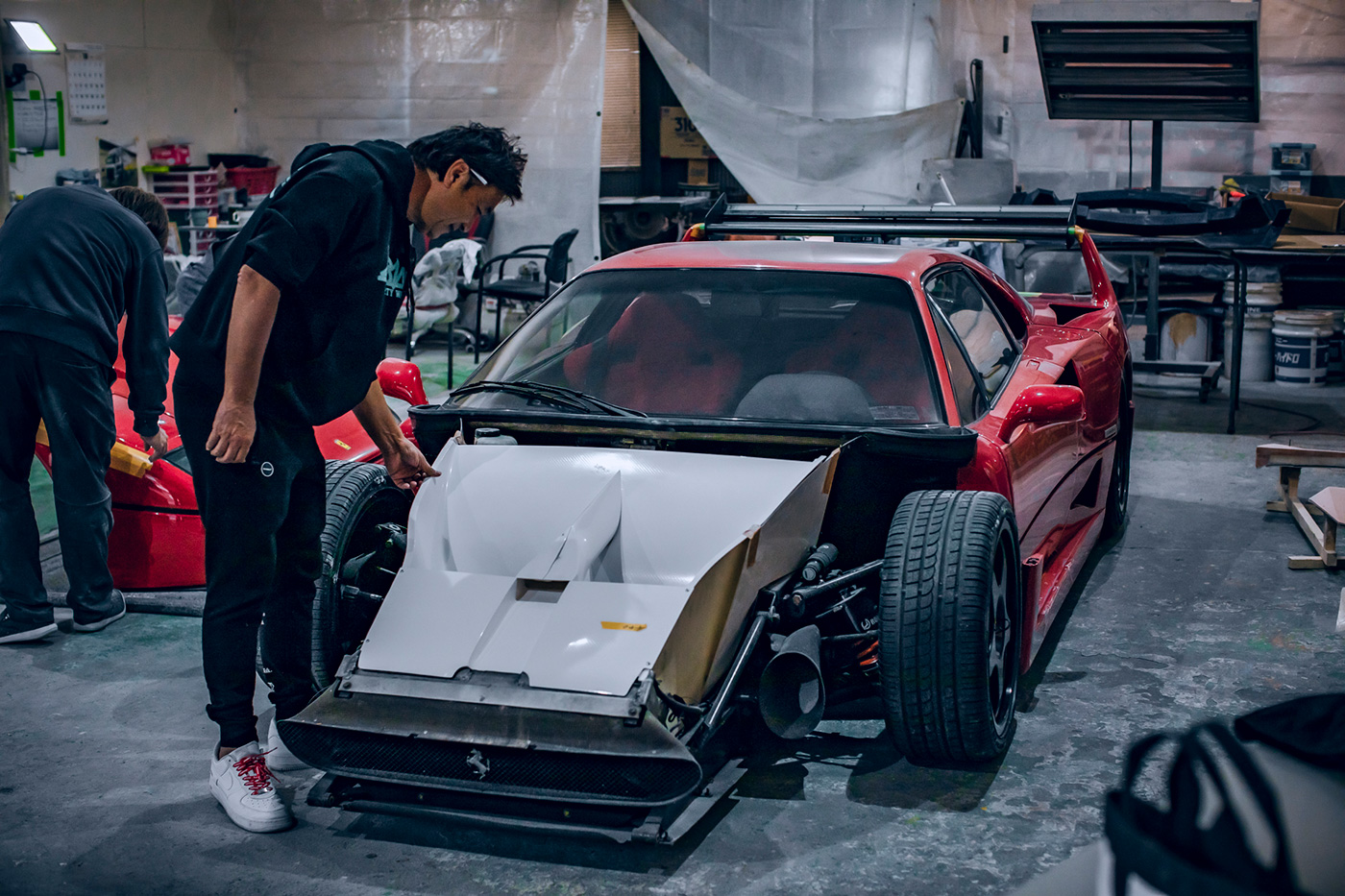 Ferrari F40's originally listed for $400,000 in 1987. Only 213 units found their way to the United States. Producing 471 Horsepower with a 2.9L Twin-Turbocharged V8, the Ferrari F40 has stood the test of time as one of the most legendary cars in the modern street racing world.
Most have no idea what it takes to install a widebody kit on a Chevy; let alone a custom one-off kit for a multi-million dollar Ferrari. So, what exactly is it like to build the World's First Bosozoku Ferrari F40? Checkout these behind the scene photos of Kato-San and the LBWK crew doing the impossible with an F40.
Be sure to checkback in January 2023 for the final reveal of the Liberty Walk Ferrari F40! Kato-San and Liberty Walk Japan will be broadcasting LIVE from the Tokyo Auto Salon on Fri, Jan 13, 2023 – Sun, Jan 15, 2023. Tune in to see this amazing build.
Watch: Official Liberty Walk Ferrari F40 Reveal LIVE January 13, 2023 Tokyo Auto Salon